Celebrate the Start of Summer at Boston Pizza!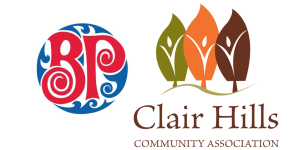 Join the CHCA for its 3rd Annual Boston Pizza Fun-Raiser!
When: Thursday, June 29, 2017
Time: 5pm – 8pm
Where: Boston Pizza Erbsville, 651 Erb Street West, Waterloo
Join us at Boston Pizza Erbsville! Get to know your neighbours! Family friendly activities such as Face Painting and Boston Pizza's very own Lionel! And of course, enjoy some great food and friends!
10% of our sales from this event (dine in, take out and delivery) will be donated to the Clair Hills Community Association to help raise funds for future neighbourhood events!
IMPORTANT: DOWNLOAD THIS FLYER AND BRING IT WITH YOU!
RESERVATIONS STRONGLY RECOMMENED
519-747-8000 or bperbsville562@gmail.com
Follow us on Twitter @BostonPizzaKW