Save the Date-2017 CHCA Fall Fun Fest
 Join us for lots and lots of fun!
Date: Saturday, September 16th, 2017
Time: 2:00 PM to 5:00 PM
Location: Edna Staebler P.S. Parking Lot and Gym

The Clair Hills Community Association annual Fall Fun Fest is a free  and family-friendly event for residents of the Clair Hills community. Organized and hosted by volunteers of the association, the Fall Fun Fest offers food, fun and entertainment for the whole family. We are able to provide this event free of charge because of the generosity of local businesses and community supporters who offer cash donations, prizes, volunteer support and in-kind services.
What attendees can expect:
A free slice of pizza while supplies last, and drink
Carnival-style games for various ages
Carnival food such as popcorn and cotton candy
Visit from the local fire truck and fire fighters (subject to availability)
Incredible door prizes from our community supporters
Entertainment such as the train, face painting and photo booth
Local vendors, businesses and/or services
Opportunity to meet the CHCA volunteers and their neighbours
Please note that each Fall Fun Fest is different and not all of the above features may be available each year, and are subject to change at any time.
Thanks to all our advertisers in this edition of the Clair Hills Connection, as well as any offers of support that came in after printing. If you would like to support
the Fall Fun Fest, email events@clair-hills.ca.
RSVP here so we know to expect you and to download the event to your calendar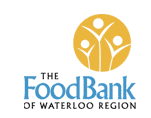 ***Please bring a donation for the FoodBank***
We are looking for volunteers to assist with our Fall Fun Fest. Please email volunteer@clair-hills.ca if you're interested or for more information.
Gold Sponsor

Silver Sponsors

Bronze Sponsors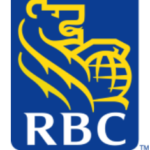 CHCA works in partnership with